Welcome, This 1 Minute Read Could Have an Impact in Your Life, Enjoy!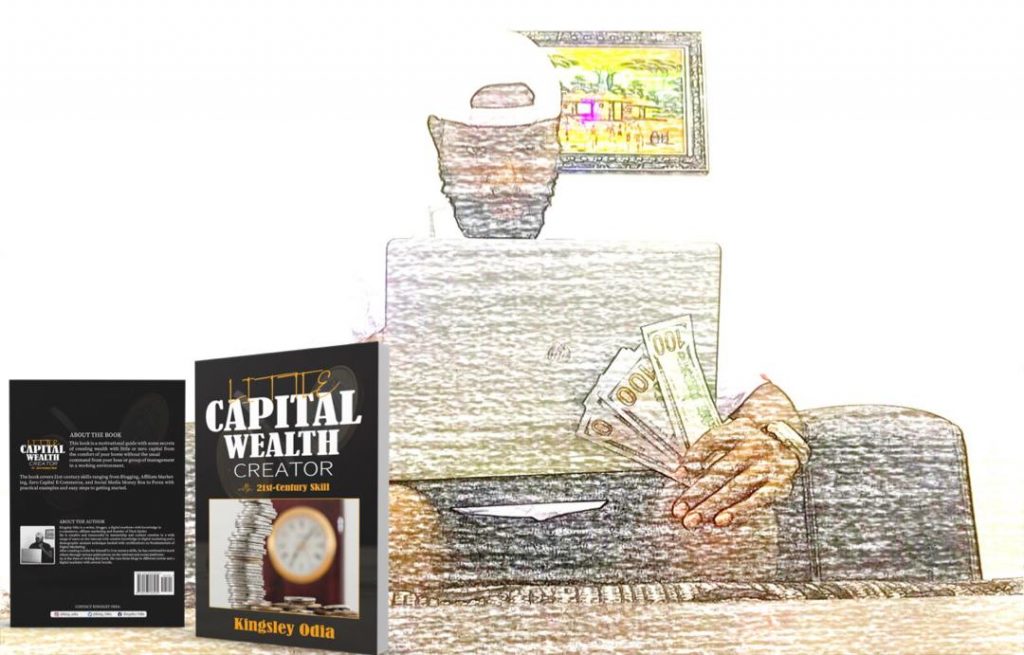 I'm a Blogger with four other skills and earn pretty much monthly from the comfort of my home with Blogging and Affiliate Marketing. The sweetest part is that I get paid in dollars from the comfort of my home in Nigeria with my mobile phone or laptop. That's cool right?.
Listen I'll share a few proofs with you and give you the ultimate guide to starting. The best thing that would happen to you is taking action from this minute of your life. There are no jobs and the government is not ready to provide one. Most importantly, this is not a fraudulent business. Most of these skills pay more than doing scams.
In 2018 I left my comfort zone for Lagos for a seminar I spent about $200 then, in less than 6 months I was able to make my first $1,000 with Blogging alone.
I have put together an eBook on Amazon, first, don't be scared to buy from Amazon online. Amazon is the most secure online platform, that's why the United States and the UK buy mainly from Amazon that made Jeff Bezos (Amazon CEO) the richest man. The eBook is selling for less than $3 for everyone to afford it, you may also read online for FREE if you're a kindle amazon contributor. Having it under your locker is better.
I always tell my students online or buyers to ask for a refund, if the first two chapters of the ebook didn't interest you. Yes, you can ask for a refund.
Lastly, the worse thing that would happen to someone in this 21st-Century is moving around town searching for factory jobs or waiting for the government when you can easily make legit money with your mobile devices. If you're a student, don't think you have the whole time, the pressure after school can be intense, start now to save yourself from unnecessary pressure after school.
Check out my eBook on Amazon and contact me on Instagram @king_odia for any coaching or personal coaching.
The eBook "Little Capital Wealth Creator" covers Blogging, Affiliate Marketing, E-Commerce, Social Media Money Box, and Forex. You only need to master one of these skills to start earning. Stop wasting data on liking, commenting, and sharing people's posts, you can start yours and make good money from the comfort of your home.
If you're new to Amazon, you may be asked to create an account before you can buy. Just follow the process, and make payment with your Credit Card (ATM Card). Once you buy, a copy of the book will be on your device.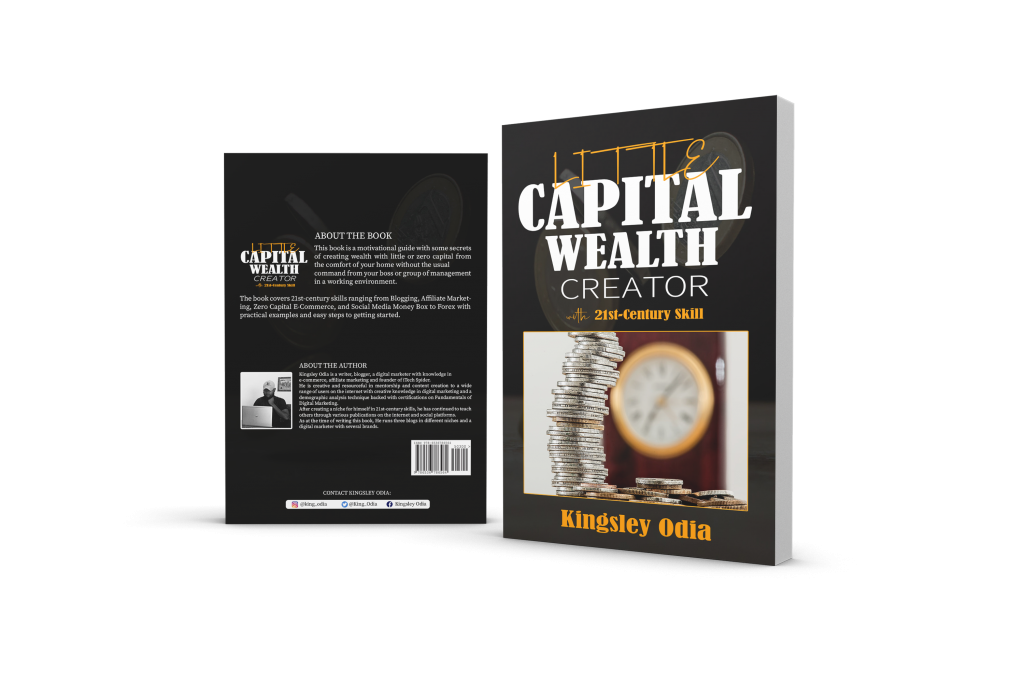 See you on the other side of life making progress. (Kingsley Odia)