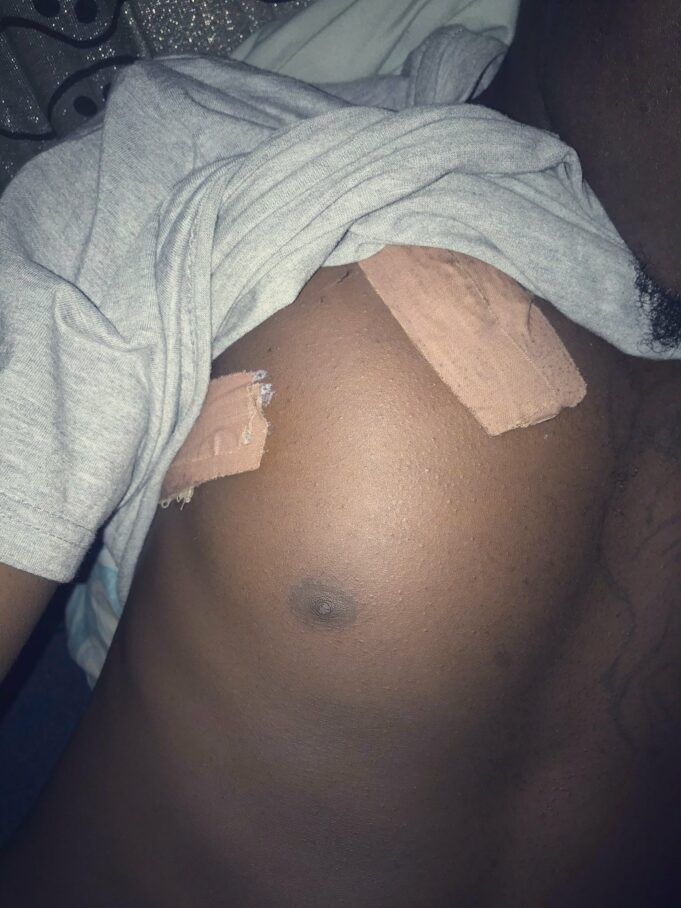 A man has taken to his Twitter page to narrate his ordeal after he became a victim of a stabbing incident.
According to Harry Justin, after he was stabbed, a doctor stitched him up with the words that the wound wasn't that deep but unbeknownst to them, the knife was lodged close to his rig-cage.
Harry said his health always suffered constant relapses and he was advised to go for an X-ray where he discovered the piece of metal was still dwelling inside his chest.Read his story below ;
November last year I got stabbed, most of my followers where aware of this, "it is not dat deep" say the doctor that stitched me up that night.
But after the stabbing incident, my health went from 100-10. I fall ill every 2wks from one medication to another no proper improvement, so we had to go see our family doc, who advised us to go for an X-ray after carrying out some checkup on me, low and behold " A knife "
A knife inside my chest?? How come? Shebi that doctor that stitched me up said the wounds weren't that deep and I was very lucky? So Where the knife pass enter my body go digest for my chest??. To make things worst family doc said the only way out was an operation. My hrt skip.
Before my heart resume kicking again, I dun already land for benin "UBTH" to be precise, my parents no even allow me breath digest the operation gist. UBTH doctors too sef no get chill, I just come dem no even give me coke to take relax my mind, dem begin take my blood upanda
nman
Omo henceforth I'm now a born again o, Jonah no see pass like this before e repent.
My brothers & sisters, God dey heaven and he watches over his own. Abeg RepentNot to take anything away from the doctors that carried out the operation, they really did their maximum for me, professionals wey sabi work. God bless all UBTH professionals