About Bayside Band in Calabar Carnival [Review & Photos].
Bayside Band is led by the creator of Calabar Carnival and former governor Donald Duke. He is known for his distinct marine aquatic color and allows anyone to join the group, even strangers.
Bayside Band is one of the five Carnival Bands registered in the annual Christmas Festival of Cross River State of Nigeria. Membership in the Band is open to all Nigerians and foreigners. Its characteristic and distinctive aquamarine colour quickly identifies the Band.
The Calabar Carnival is, without a doubt, the most important, longest, and longest tourist event in West Africa for years. It attracts more than two million travelers worldwide and offers participants from more than 25 different countries. The battle of the bands and the parade of streets are broadcast before an audience of about fifty million viewers.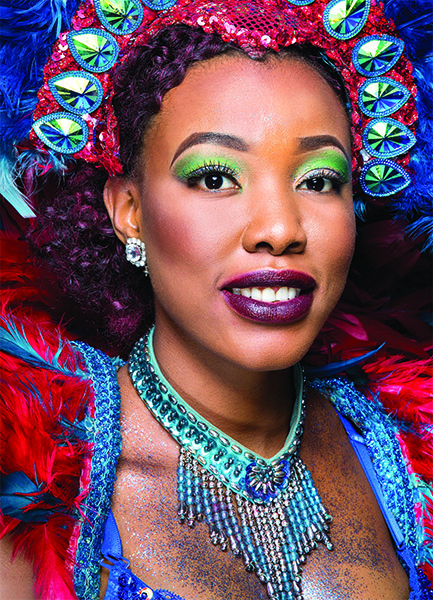 Attractions in Calabar During Carnival Tourism
Calabar is in southern Nigeria, is located near the Cameroonian border, and is the state capital of Cross River. In Calabar, there are many fantastic attractions to see on a visit during the carnival or for leisure as written below:
1. Tinapa Calabar Business and Leisure Resort: This is the first integrated business and leisure resort in Nigeria. Designed to provide tourists with a dream experience during a visit. Located on the Calabar River, this hotel is a prime facility where visitors can enjoy local and leisure activities.
2. Cross River National Park: This is one of the top travel destinations for ecotourism. This is one of West Africa's best-preserved rainforests. Here you can observe rare birds and animals in their natural habitat in the rainforest.
3. Kwa Falls: This waterfall is a tropical paradise located in a narrow and steep gorge on the Kwa River. While this waterfall is spectacular, the beautiful poolside beach it flows into is even more inviting.
4. Obudu Mountain Resort: Located on the plateau of Cross River State, a beautiful place to visit. With miles of hills, it is worth visiting this tranquil and picturesque setting.
5. Agbokim Falls: This waterfall consists of seven streams that fall on a cliff.
6. National Museum of Calabar: This building used to be the government building during colonial rule and was built in Great Britain and sent in parts to Calabar in the late 19th century. This museum is full of ancient relics, documents, furniture, and artifacts and a great place to learn about the history of Efik.
7. Chief Ekpo Bassey's House: This former home in Calabar stands out for its history and the richness of Chief Ekpo Bassey, who was the keeper of the Efik tribe and politics during the colonial era.
8. Botanical Garden: Made in the 1880s and designed by the British to grow commercial crops.
9. Slave Museum: This museum contains a lot of information about the slave trade activities that were popular in the 15th century.
10. Dukes Town Church: This is one of the oldest churches in Nigeria, and the first place Christianity was taught about the arrival of missionaries in Nigeria.
11. Drill Rehabilitation Center: This wildlife initiative was built to preserve the life of nearly extinct drills, which are a rare species of endangered primate.
Stay connected as we bring to you updates from the Calabar Carnival on our blog post.