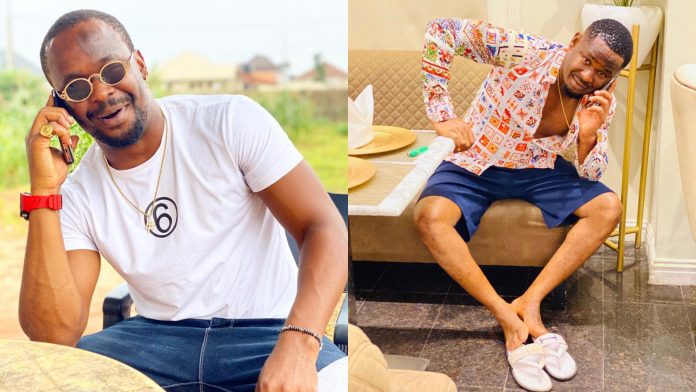 Actor Zubby Michael teased over a photo he shared on His IG page
Nigerian actor Zubby Michael shared a new photo on his Instagram page with a caption na we dey here, bless up.
He got many comments from his followers but one of his followers spotted his fair legs and funnily commented on his the picture saying
Zubby is now a white man . See his legs naa. Money good oo. Make we hustle.