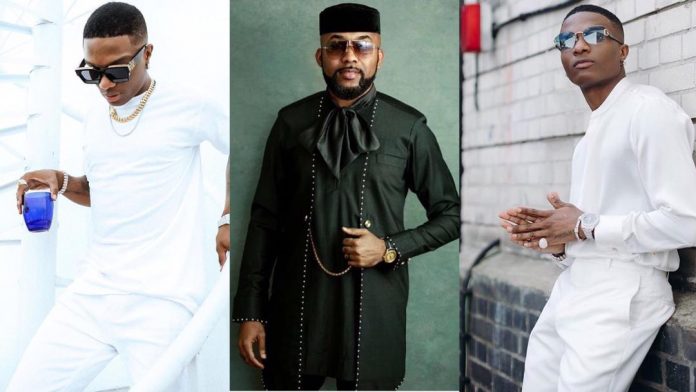 Banky W reacts after fans dug up an old tweet of Star Boy begging to be part of E.M.E.
Nigerian Singer, Song Writer and Politician, Bankole Wellington (Banky W) has reacted to an old tweet of his former label singer, Wizkid, wherein the latter had begged the former to be signed onto his label (E.M.E.) as he was still a struggling act at the time before the stardom.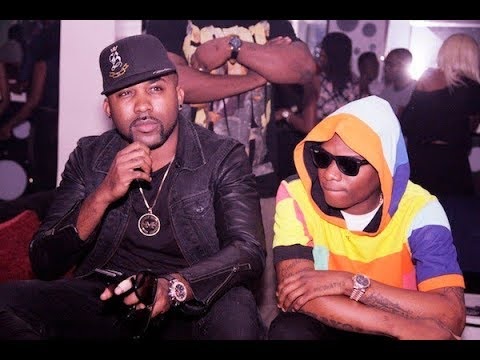 Some curious fans had dug up the tweet which was from 10 years ago in a move to inspire people never to give up, and for a while, it seemed to have worked as a lot of social media users felt motivated from the old tweet by Wizkid.
But, Banky W clarified the tweet as he explained it was a joke as Wizkid was already signed to E.M.E. at the time. Banky, in his words, wrote that 'they were just catching cruise'.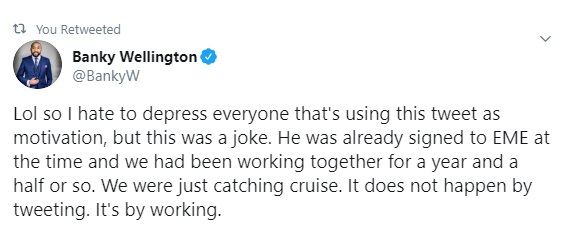 Banky W wrote on twitter ;
Lol so I hate to depress everyone that's using this tweet as motivation, but this was a joke. He was already signed to E.M.E. at the time, and we had been working together for a year and a half or so. We were catching a cruise. It does not happen by tweeting. It's by working.