Biography of Chiamaka Crystal Mbah "Amaka" BBNaija Season 7 Contestant, Photo of Amaka, Age, Real Name.
Complete Amaka Big Brother Naija 2022 housemate biography, which includes his Age, State of Origin, Occupation, Relationship Status, Previous Boyfriend, Residence, Mother, Father, Siblings, Amaka Instagram Page, Facebook, Twitter account, and her LinkedIn account.
Bio-Data of Amaka Big Brother Naija Housemate
Amaka is amongst the female housemates who made it to the Big Brother Naija 2022 reality TV show Season 7 in Nigeria
Below is a complete bio-data of BBNaija Amaka of the Big Brother Naija 2022 reality TV show.
Stage Name: Amaka
Full name: Chiamaka Crystal Mbah
Age: 23
Hometown: Anambra
Occupation: Health Care Worker
Gender of Amaka: Female
Amaka BBNaija 2022 Biography
Full Name: Chiamaka Crystal Mbah "I am in between being a spoilt brat and a disciplined child". Those are spicy opening words from 23-year-old health care worker and Anambra State native, Amaka.
This self-professed daddy's girl has only one sibling, is the only girl in her family and loves generous men. Her motto is: 'Grab the bull by the horns and forge ahead', which has helped her navigate the highs and lows life throws her way.
Amaka confesses she signed up for Big Brother Naija to not only win, but to have fun, meet new people and to pepper all her exes.
Amaka admits she may sometimes come across as bold, mean and "extra", but people always realise she is as soft as jelly, when they get to know her better. She is the first to admit she talks a lot, something her fellow Housemates may find annoying. "I am a big parrot! You don't need to pay me o.
I can talk for free non-stop," she says. Although she admits to holding grudges, Amaka reckons she makes up for it by being honest. "You will always know where you stand with me".
Pictures of Amaka BBN 2022 Contestant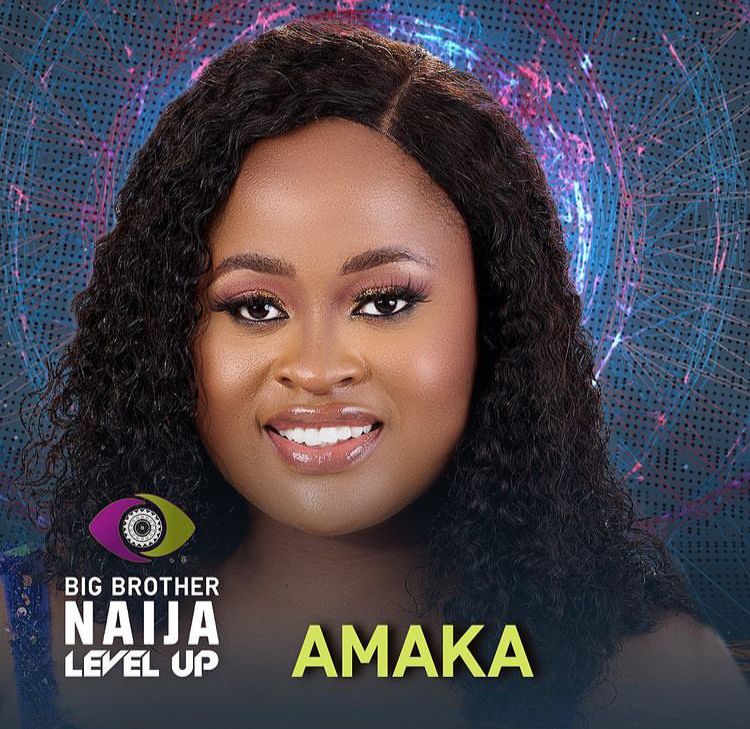 Video of Amaka BBNaija 2022 Housemate
Stay on this website for the latest update about Amaka Big Brother Nigeria 2022 contestant.