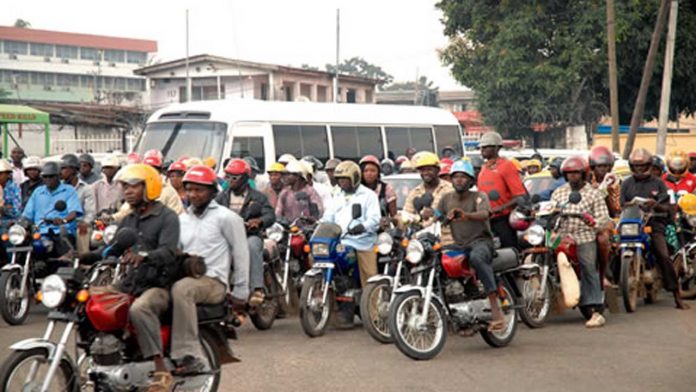 COVID-19: Okada banned in Abuja community amid COVID-19
In the latest development amid the coronavirus pandemic, the Bwari Area Council of the Federal Capital Territory has announced the suspension of motorcycles (AKA Okada) in parts of the Federal Capital Territory, FCT, Abuja.
It was made known in a statement issued by Hon. Efi Peter K, Council Secretary of the Council in Abuja.
He said the decision was to curb the spread of the deadly coronavirus (COVID-19).
The statement reads:
"I hereby announce the suspension/banning of commercial motorcyclists (i.e. Okada operation in the following Council Metropolis until further notice as part of measures to curtail the spread of COVID-19 as people begin to return to Abuja from the various states of the federation.
Bwari Town and immediate suburbs.
Ushafa.
Dutse Makaratanta to Dutse Alhaji
Kubwa
Byazhin
Dei Dei
Dawaki
Mpape
"Therefore, members of the general public and especially Okada Riders Association are advised to comply as violators/offenders of the order will be arrested, prosecuted and punished appropriately.
"Security agencies in the council are to take note and ensure strict compliance."
All Okadas in the area banned are expected to comply with immediate effect.