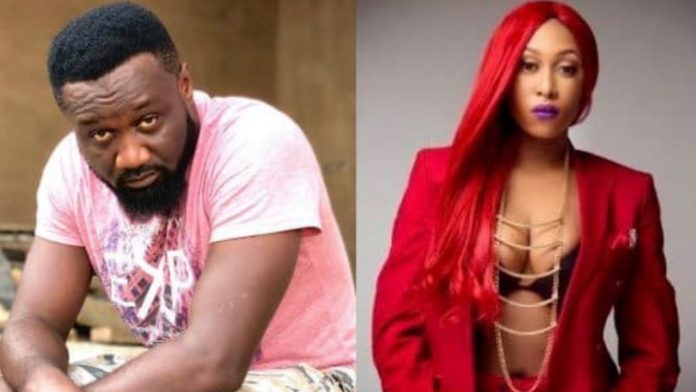 Cynthia Morgan speaks on losing everything she had to Jude Okoye
Cynthia Morgan went on live chat on instagram with the former miss Globe Nigeria, Cassandra by name speaking on her dispute with the CEO of the former record label NORTHSIDE RECORDS Mr Jude Okoye
Cynthia Morgan revealed that Jude Okoye took over her instagram accounts , VEVO, and made her to stop using her stage name Cynthia Morgan after her contract ended, she also said that Jude Okoye has destroyed her career.
In an interview on instagram live chat, she said how she went through hell in the hands of Jude Okoye and how she could have fought back because she had a lot of dirt on him but decided at that time that it wasn't necessary .
Due to a health challenge which she was passing through, Cynthia Morgan decided to relocate to Benin in other to save cost of treatment on her health issues which almost took his life.
Cynthia Morgan also disclosed that some of her colleagues in the music industry called her but she didn't say anything because it was all about work and which she wasn't ready for.