Former BBNaija Lolu Drops Lovely Photo of Girlfriend.
The former Big Brother Naija 2018 housemate, Lolu has taken to Instagram to show his girlfriend to the world and fans of the reality TV show.
Recall that the BBNaija reality TV star bluntly refused to go into a relationship with his former housemate, Anto, after both housemates were at some points loving up during and after the reality TV show.
On the reunion in 2019, when Ebuka asked Lolu and Anto the reason why both housemates are not in a relation, Anto said she was ready, but Lolu refused based on reason best known to him.
Lolu added that he likes Anto as a person but not in love with her. He said that being in love is something different from liking someone.
On the dropping the picture on his official Instagram page, Lolu turn off the comment session as he wishes her a Happy Birthday.
Lolu drops Photos as below with capture: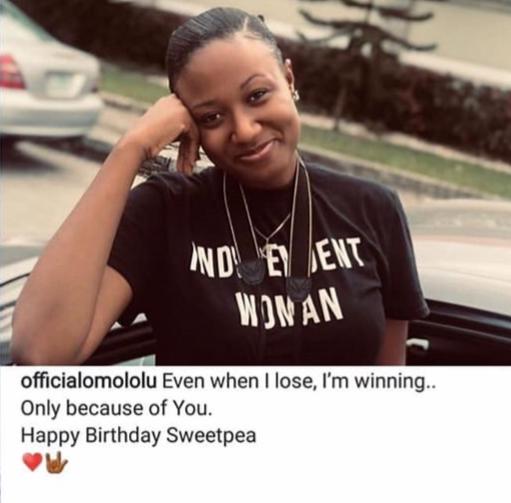 Stay connected to KINGS NAIJA as we bring you all the updates from the Big Brother Naija 2020 show.