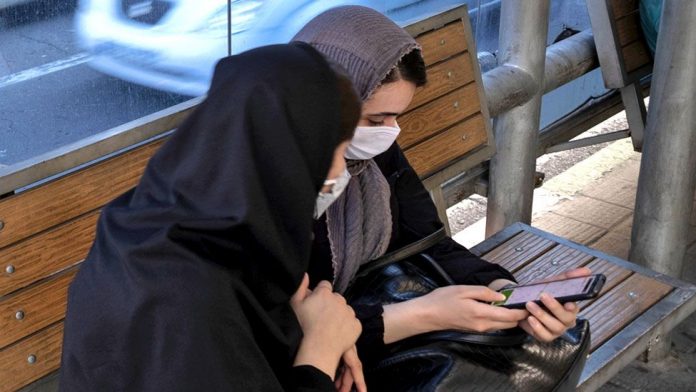 Iran unveils state-approved dating app to promote marriage with AI matching.
The Gov. of Iran has unveiled a dating app that aims to facilitate lasting marriages in the Islamic Republic, where the divorce rate is rising, and the birth rate is falling in the country.
Hamdan, meaning "companion" in Persian, was developed by a body part of the Islamic Propaganda Organisation.
It claims to use artificial intelligence (AI) to find matches "only for bachelors seeking permanent marriage" and just one wife.
Dating apps are popular in Iran, but only Hamdan will be legal for the potential couple to get married.
Iranian law also criminalises consensual s#xual relationships outside marriage. Iran reins in family planning as population ages
According to Hamdan's website, users will have to verify their identity and undergo a psychological test before they start searching for a partner in the dating/matching application.
When a match is found, the app "introduces the families together with the presence of service consultants," who will "accompany" the couple for four years after their marriage.
The head of the Tebyan Cultural Institute, which developed Hamdan, said the app would create healthy families when family values are under threat by the "Devil" and Iran's enemies.
According to the National Organisation for Civil Registration statistics, some 307,300 marriages and 99,600 divorces were recorded in Iran between March and December 2020. In 2008, there was one divorce for every eight marriages.
Iran's annual population growth meanwhile fell to 1.29% in 2020.
More than half of Iran's population is under the age of 35. But the government has warned that if no action is taken, it could become one of the world's oldest countries in the next three decades.
In March, Iran's parliament passed a bill mandating the government to offer financial incentives for marriage and couples having more than two children. It has yet to be approved by the Guardian Council.
And last year, authorities started limiting the provision of family planning services at state-run hospitals. Vasectomies are no longer available, and contraceptives are only offered to women whose health might be at risk.
Potential couples can take full advantage of the AI matching to find true love in the country.