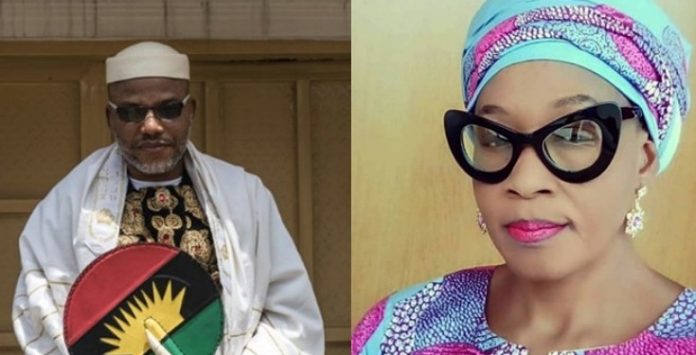 Journalist, Kemi speaks on the rumored death of Nnamdi Kanu.
Nigerian investigative journalist, Kemi Olunloyo has reacted to the rumored death of Nnamdi Kanu, leader of the Indigenous People of Biafra, IPOB.
There were reports on social media, 24 hours ago, that Nnamdi Kanu had passed away in Italy and is being impersonated by an impostor as claimed by the news.
However, Kemi Olunloyo took to Twitter and revealed that based on her investigations, she could categorically state Nnamdi Kanu is not dead that he's alive.
The controversial journalist and daughter of an ex-governor also said that former Aviation Minister, Femi Fani-Kayode disclosed that the IPOB leader is alive and well.
She wrote:
"#BREAKING After investigating all night, I am letting everyone know that Nnamdi Kanu is ALIVE and well. He was NEVER in Italy let alone hospitalized. I also spoke to close friends of Kanu including my brother @realFFK who confirmed the same and has spoken to Mazi Kanu #Kemitalks" she wrote.
See Kemi Olunloyo tweet below;