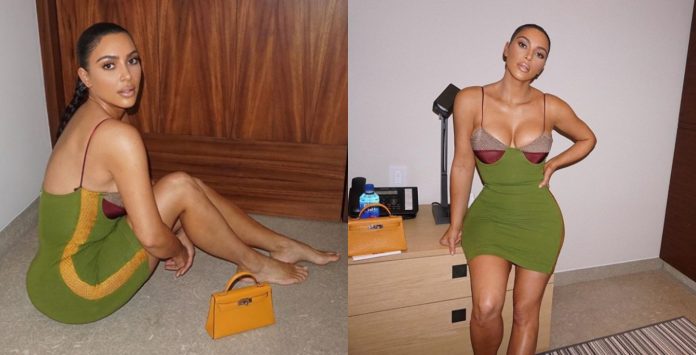 Kim Kardashian Style out in Adorable Fashion as she hits 170 million IG followers (PHOTO).
Beautiful American actress, media personality, and fashion killer, Kim Kardashian, whose full name is Kimberly Kardashian-West has accumulated a whopping 170 million followers on her Instagram page as she styles out with excellent photos.
The American media personality and model took to her social media page on the photo and video sharing platform to make the big announcement.
The 39-year-old model shows gratitude, and the socialite professed her undying love for her followers.
Kim wrote;
"170 million WOW I love you guys all so much!"
For celebrities, accumulation of social media followers is an earnest business as most of them leverage it for a generation of revenue from advert placements, and others, for the growth of their business establishments and bragging rights.
For these celebrities, the amount of followers shows a level of popularity and social influence.
Kim, who is married to Kanye West, thus, shared lovely photos to mark the new feat.
Kim lovely photos below;