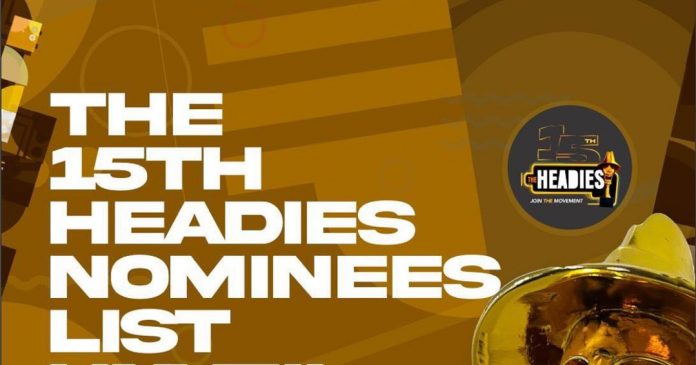 List of Nominees for Headies 2022 Award in Atlanta, USA.
The Nigeria's foremost music award show announced nominations for their upcoming event. The year-in-review is between October 2020 to December 2021.
This year will see new the new category, Music Executive of The Year, Best Afrobeat Pop Single (Nigerian), Best Afrobeat Pop Album (Nigeria), Best Africa Colaboration, Best International Collaboration, Africa Artiste of the Year, International Artiste of the Year. The 2022 Headies are incredible and we are about to witness the best show ever.
BNXN, Ruger, Zinoleesky and AyraStarr, have been nominated for the Headies 2022 Award. The 2022 edition of the Headies Music Award is set to take place on Sunday 4th of September, 2022 at the Cobb Energy Performing Arts Center in Atlanta, USA.
The most anticipated and controversial category for this award is usually the Next Rated Artist award which it is awarded to the set of newest artists who have graced the music industry with their talent and have been able to maintain that level of togetherness in their music. This year's category has talents like BNXN (Buju), Ruger, Zinoleesky, AyraStarr. They are artists who have pushed a unique agenda with their beautifulmusic.
Winner of the next rated Award category will go home with a brand new Bentley Bentayga 2022 car.
Nominated Artiste for 2022 Headies Award
Below are the different categories with names of the Artiste and song which they nominated for:
BEST RECORDING OF THE YEAR
BEST POP SINGLE
SONG OF THE YEAR
PRODUCER OF THE YEAR
BEST RAP ALBUM
BEST R&B ALBUM
BEST ALTERNATIVE ALBUM
BEST POP ALBUM
BEST MUSIC VIDEO
BEST R&B SINGLE
BEST COLLABORATION (NIGERIA)
BEST RAP SINGLE
BEST VOCAL PERFORMANCE (MALE)
BEST VOCAL PERFORMANCE (FEMALE)
NEXT RATED
HEADIES REVELATION
LYRICIST ON THE ROLL
BEST STREET-HOP ARTISTE
BEST 'ALTERNATIVE' SONG
ALBUM OF THE YEAR
ARTISTE OF THE YEAR
AFRICAN ARTISTE RECOGNITION
HEADIES' VIEWER'S CHOICE
ROOKIE OF THE YEAR
SONGWRITER OF THE YEAR
MUSIC EXECUTIVE OF THE YEAR
BEST AFROBEAT POP SINGLE (NIGERIAN)
BEST AFROBEAT POP ALBUM (NIGERIA)
BEST AFRICA COLABORATION
BEST INTERNATIONAL COLLABORATION
AFRICA ARTISTE OF THE YEAR
INTERNATIONAL ARTISTE OF THE YEAR
SPECIAL RECOGNITION
HALL OF FAME
Congratulations advance to the prospective in the category and let us know which of these talented artist is getting to go home with the prize.