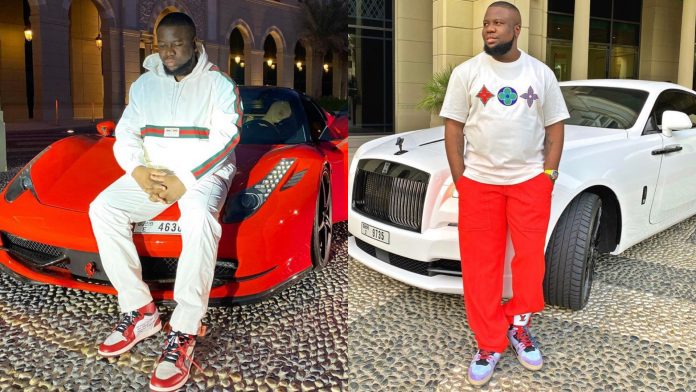 My driver collects more money than the local government chairman in Nigeria- says Hushpuppi
Nigeria popular celebrity and fashionista, Hushpuppi gives details on how much his driver and the cleaner get as their monthly payment.
Hushpuppi celebrating his birthday, gave Daddy freeze a tour of his Versace palace and in an ongoing discussion as they were eating, Hushpuppi said he pays his driver seven hundred thousand naria and the cleaner two hundred and fifty thousand naria monthly. 
He also said that the salary that his driver collects is almost near to commissioners salaries without stealing and also the driver's salary is more than the local government chairman's salary .
in his words
" the salary my driver dey collect e almost near commissioner salary if they say he no thief, I swear, e dey collect money pass local government chairman "
" my cleaner e dey collect two five that's two hundred and fifty thousand, driver dey collect seven hundred thousand"