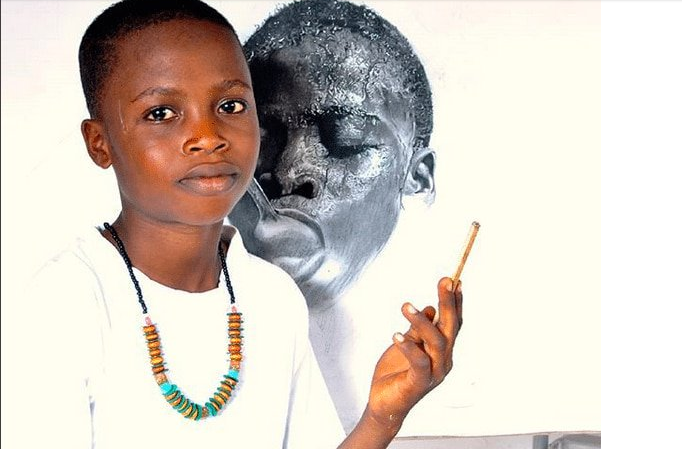 Nigerian Artist Kareem Waris beats 2,723 Competitors to Win Top Taiwanese Award.
The Nigerian 11-year-old hyper-realistic artist, Kareem Waris, has emerged the recipient of Taiwan's Chou Ta-Kuan Cultural and Educational Foundation's "22nd Fervent Global Love of Lives Award", beating 2,723 other approved candidates around the world.
The Representative of Taiwan in Nigeria, Amb. Vincent Yang made this known in Lagos on Wednesday, according to Punch News.
According to him, Kareem will attend charity events with other laureates, scheduled to hold in Taipei from Sept. 20 to Sept. 28, during which he will meet the Taiwanese President.
He said that Waris Kareem, who had gained global recognition for his unimaginable drawings, stood out among other 2,723 recommended candidates across the world and would meet the Taiwanese President, Tsai Ing-wen, among other laureates.
Yang also added that his office and the Head of Taipei Trade Office in Nigeria had hosted and complimented Kareem on his win.
Waris Kareem gained global fame back in 2018 after he sketched a stunning picture of French President, Emmanuel Macron, on the spot in just two hours, during the President's visit to Lagos.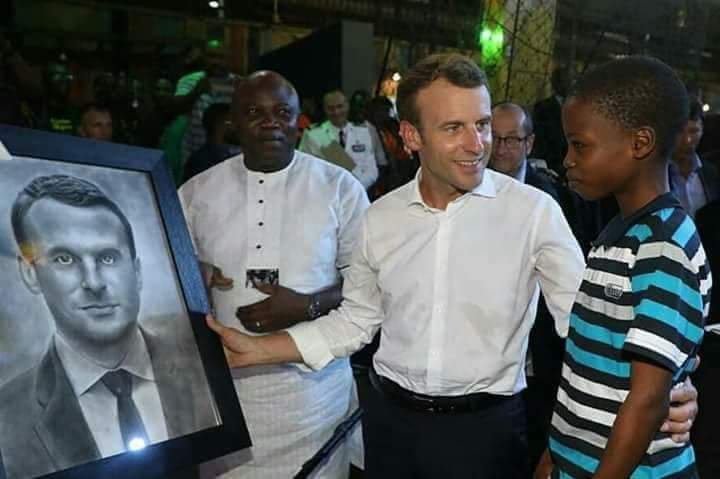 Drawing the portrait of the France president in 2019, placed Kareem on the global media.
Stay connected for more news about Kareem Waris on Kings Naija.