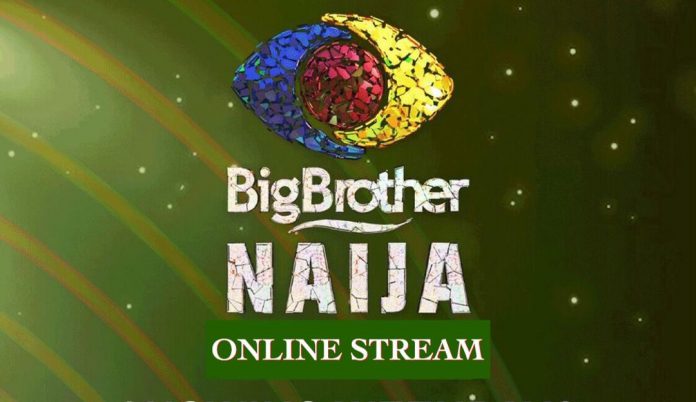 Online Stream for BBNaija Season 7 in Canada 2022.
With the return of BBN to the TV screen, Canada fans can stream the Big Brother Nigeria season 7 show online by downloading Showmax or DStv Now from online stores.
For a Stream on Showmax, get a strong VPN with your Location in UK or Nigeria, you can watch the Big Brother Naija 2022 live as you make a subscriptions to showmax. For DStv Now, you need to get a VPN also, and someone in Africa using DStv can share login details with you to stream.
Other than the 49 countries that already enjoy Big Brother Nigeria across the African continent, you can now catch the show live 24/7 on the online streaming platform, Showmax or DStv Now in Canada.
Online Stream of BBN in Canada on Computer with DStv Now
You can actually view the show online on your laptop in Canada, visit now.dstv.com on your laptop or desktop browser. Create a DStv connect ID then, Login with your DStv Connect ID. You will also need your smart card number to create the ID.
After that click on the Live TV menu to reveal a list of TV channels available for live streams, Scroll down to Big Brother Naija 7 Live Broadcast.
Online Stream of BBN in Canada on Phone with DStv Now
It's very easy to also watch the BBNaija 2022 show in Canada on your mobile phone; this is done by downloading the DStv-Now App. It is available for Android and iOS store. Follow this Link to Download the DStv-Now App on Android or on iOS by following this Link for iPhone users.
After downloading you'll create DStv Connect ID. You will also need your smart card number to create the ID. Click on the DStv-Now Menu icon to reveal a list of TV channels available for streaming the BBNaija 2022 online.
Activation of Showmax in Canada to Stream BBNaija 2022
There are so many ways to keep up with and join the most exciting conversation with the Big Brother Nigeria every day for the whole duration of the reality TV show season 7.
Here are the procedures to watch the season 7 show as the housemates trill you with mouthwatering entertainment on show max in the Canada.
How to Register on Showmax to Stream BBN 2022 in Canada
You can live stream the Big Brother Nigeria 2022 edition on your mobile phones in Canada or anywhere in the world by signing up and subscribing to ShowMax.
Go to · www.showmax.com
Sign up to Showmax with your email address.
Create a password.
Enter your South African ID number.
Confirm your mobile phone number. A one-time pin (OTP) will be SMSed to this number to verify your account.
Enter the OTP and accept the T&Cs.
Choose "DStv add to account" as your payment method.
Start watching your favourite shows right now at www.showmax.com, through your connected Explora or using the Showmax app on phones and tablets!
How to add Showmax to your DStv Premium Account
Go to eazy.dstv.com or click on the "Get my unique code" button above.
Sign in to Eazy platform.
Select my account.
Click on "Go to Showmax" and sign up for Showmax.
You will be automatically redirected to the voucher capture screen where the activation code is pre-populated, press submit.
Accept billing and click yes.
Your subscription is now successful, you can start watching Showmax.
Already a Subscriber on Showmax?
If you have a credit card or PayPal subscription then go to eazy.dstv.com, select the "DStv offer" and your existing payment methods will automatically be paused.
If you cancel your DStv premium account or are suspended by DStv, your old payment methods will apply.
All devices ShowMax Payment (Tab & Desktop)
Showmax N2,900 NGN
Showmax Pro (N6,300 NGN)
Mobile Devices Showmax Payment
Showmax Mobile (N1,450 NGN)
Showmax Pro Mobile (N3, 200 NGN)
Log in to your profile or visit this link showmax.com/eng/home to watch Big Brother Naija season 7 live streams on Show Max and get all the excitement from the Africa's number one reality TV show.