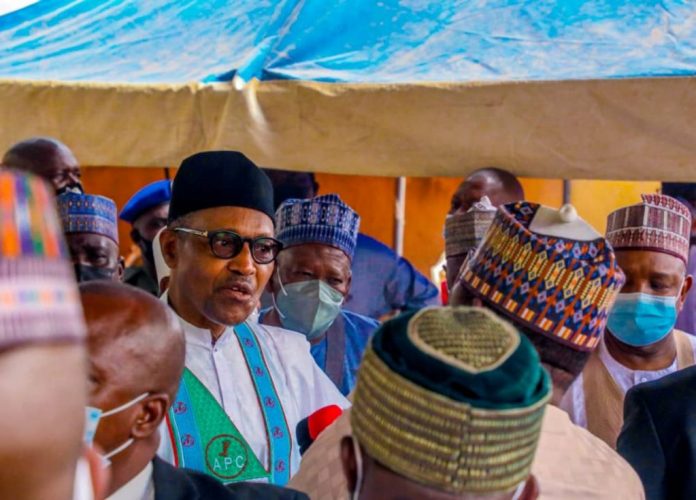 President Buhari go against his order concerning COVID-19 regulations (social distancing, nose mask).
President Muhammadu Buhari has violated the Health Protection Regulations order he signed this week.
On Saturday, the President revalidated his membership of the All Progressives Congress (APC) in Daura, Katsina.
We observed that Buhari was at different times in midst of scores of people against the physical distance provision of the order.
Although the Nigerian leader had his mask on at some points, he was seen without it a few times even with people closely around him.
Under restrictions on gatherings, "a physical distance of at least two metres must be maintained at all times between persons".
"All persons in public gatherings, whether in enclosed or open spaces, shall adhere to the provisions", the regulation read.
It warned that no person shall be allowed within the premises of public places except "he is wearing a face covering that covers the nose and mouth".