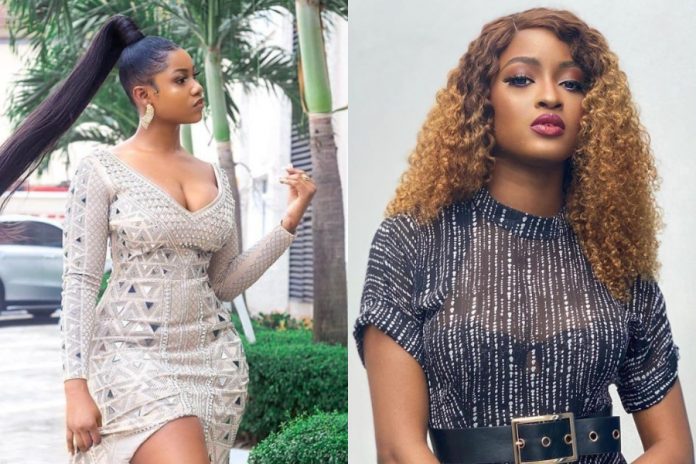 Tacha fan calls Kim Oprah S£X Toy for Mocking Tacha at Reunion Show.
Big Brother Naija star, Kim Oprah is currently being lambasted by Tacha's fans for mocking Tacha at the BBNaija 2020 pepper dem reunion show.
Kim screamed at Tacha during the event as he reminded her that she was disqualified from the show.
Kim Oprah told Tacha in the face to calm to make others talk just because she (Tacha) was disqualified from the BBNaija 2019 reality TV show.
In the video, she was heard telling Tacha that;
"Calm down, You left, You were disqualified, disqualified!!"
See Screenshort from Tacha Fan: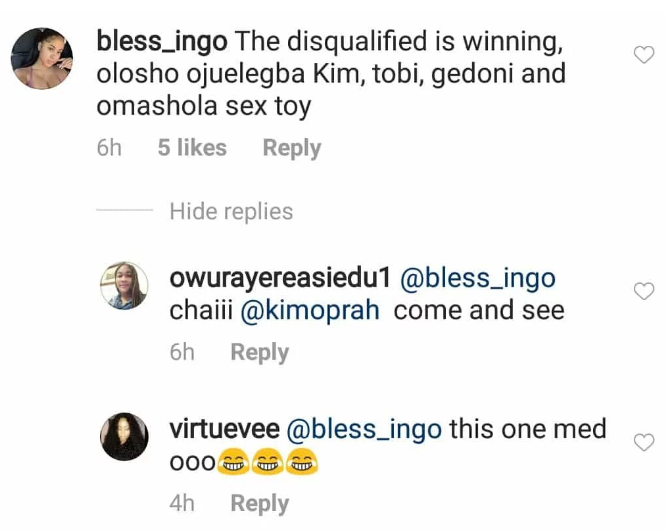 Watch the video of Kim mocking Tacha below;
Stay on the site as we await the return of your favourite BBNaija show.