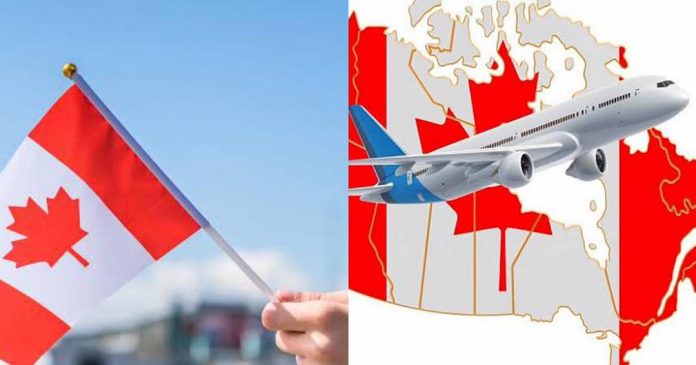 5 Easy Ways to Get Canada Visa for Jobs, School, Relocation.
The question of "how to migrate to Canada?" is on the rise in searches, and we have decided to share the 5 ways to get Canadian Visa in this article.
Canada is amongst the top-notched countries receiving foreigners annually. This is so because they believe that most international foreigners especially from Africa and Asia continents bring great value to their economic development in different ways, especially in improving the workforce in the country.
According to the most recent statistics, it's recorded that over 6million visitor travel documents were approved. However, this happens almost every year. These prove how easy you can get a Canadian visa, as long as you've satisfied their requirements.
5 Easy Ways to get Canadian Visa for Migration
There are 5 easy ways to obtain a Canadian visa which will help you migrate to Canada. Applying through any method will get you to Canada, but the program you follow depends on the reason of your migration to Canada.
Below are the ways you can legitimately migrate to Canada;
1 – Provincial Nominee Program (PNP):
Visitors who don't have enough points to apply for the federal express entry program usually apply for the Provincial Nominee Program (PNP). This is because it's a fast track process for getting a Canadian visa.
The Provincial Nominee Program allows Canadian provinces and also territories such as Manitoba, Nova Scotia, Ontario, British Columbia, Alberta, and others to be able to nominate individuals who wish to immigrate to Canada. Also, individuals that are interested in settling in a particular province are not left out.
2 – Labour Market Impact Assessment (LMIA) work visa:
The Labour Market Impact Assessment work visa process is another suitable way visitors can immigrate to Canada. The Labour Market Impact Assessment is necessary in most cases for visitors to obtain a Canadian work visa. Depending on the job offer, it requires the employer to apply for LMIA and send the approval letter to the employee.
However, some job offers don't require a work visa or permit and there are also LMIA-exempt job offers. I already published a very detailed article about the Labour Market Impact Assessment, I advise you to go through the article to know the benefits, application procedure, and other basic requirements.
3 – Express Entry Programs:
The Canadian government uses the Express Entry program to manage Canadian permanent residence applications for filling labor gaps through certain economic immigration programs. So, if you're a qualified skilled worker, the express entry program is an efficient selection system that can offer you permanent residence to Canada. The express entry program applies to the below economic class programs;
A federal skilled worker program
Federal skilled trade program
Canada experienced class
4 – Family Class Sponsorship:
If you're looking for an easy way to migrate to Canada, you can easily obtain a Canadian visa through the Family Class Sponsorship program. This program enables Canadian citizens or permanent residents who have their loved once outside Canada and wish to migrate them to Canada. However, the Canadian government makes sure this is possible under the Family class sponsorship program because they believe in keeping families together.
Or individuals who wish to sponsor their parents or grandparents, you can always obtain a Canadian visa through the super visa category as the family class sponsorship is no longer an option for them.
5 – Federal Self-employed Immigration Program:
This is the best option for high net-worth individuals who are also self-employed to obtain a Canadian visa. So if you're self-employed with relevant experience in cultural activities, then you can easily migrate to Canada through this immigration program.