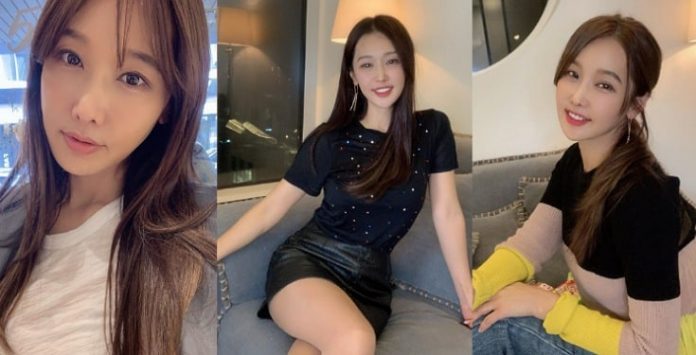 Meet 51-year-old lady, Lee Su Jin who looks half her age (PHOTOS).
Lee Su Jin is a 51-year-old South-Korean model, she left social on fire over her 'youthful' look, despite being half a hundred years old in 2020.
It has been four years now since she first became an internet sensation and Jin has added neither a wrinkle nor become unfit. The only thing she added was her age.
The beautiful lady recently revealed during her appearance on the Korean TV show 'Same Bed, Different Dreams' several years ago that, she had turned to social media in her need for social interaction because her daughter had stopped talking to her after starting middle school.
However, it appears her relationship with her daughter has since improved as she now shares photos with her, on her Instagram page.
She enjoyed all the attention she got from everyone due to her youthful appearance and continued posting more photos.
Photos of Lee Su Jin: