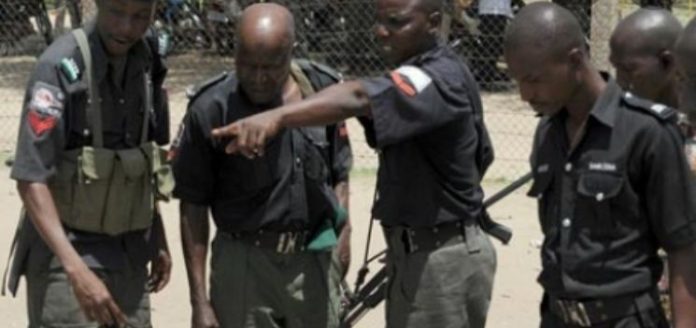 Great shock as Stray bullet hits a 21 year old boy in lagos
A 21-year-old student of Lagos State Polytechnic (LASPOTECH) identified as Farouk Yusuf has died after he was allegedly hit by a stray bullet fired by a suspected drunk police officer in Ikeja, Lagos State.
The unfortunate incident occurred on Friday morning, at the popular Fela Shine in Agidigbi, Ikeja.
According to a source, "The boy was standing outside of the shrine with some of his friends, when he was hit by a stray bullet fired by one of the police officers who came to the shrine.
Usually, whenever those police officers visit the shrine, they always shot gun into the air, just to let people know they are around.
But sadly, the officer who fired the gun today was drunk and kept shooting indiscriminatingly. He's known as Femi SARS or Femi System. He shot about eight stray bullets but one of the bullet hit Yusuf on his forehead and he died on the spot.
When the police officers saw that he had died, they ran away. People wanted to stop them but due to the fact that the one with the gun was drunk, they had to let go, because he could shoot another person in the process. The deceased has since been buried, according to Muslim rites."