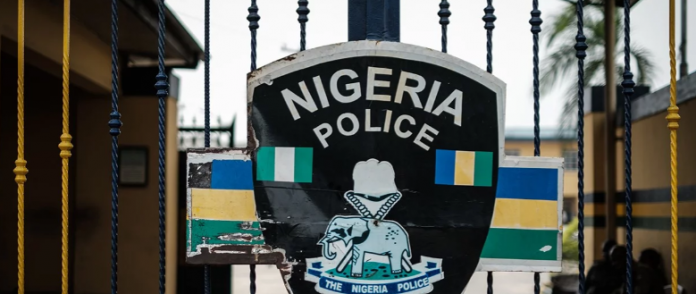 Police arrests UNIPORT student whose girlfriend died in his house.
According to a Twitter user @TheBriDen who shared the story on the micro-blogging platform, the lady who had gone to her boyfriend's house to pass the night died in her sleep.
@TheBriDen claimed the young man is still in police custody as his family cannot afford to pay for an autopsy to be carried out on the body of the lady.
"Heard the sad story of a Uniport student currently in police custody because his girlfriend, another Uniport student, died in her sleep in his house after a brief illness. A simple autopsy would show that he is innocent but the family cannot afford one." His tweet read.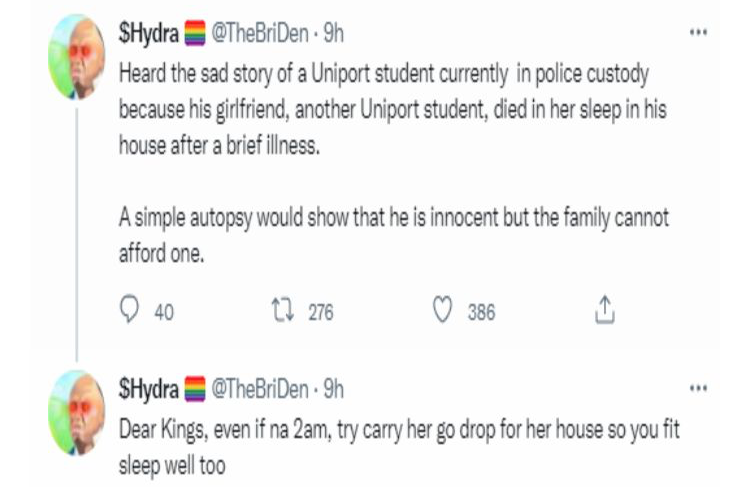 In related news, a 300–level Mathematics Education female student of the Federal University of Oye Ekiti, Ekiti State, identified as one Faderera Oloyede has been discovered dead in an apartment belonging to her boyfriend, Ayo Maliki, in Osun State.
Faderera was found inside her boyfriend's room at Koko, Iree, Osun State. She was said to have gone to her boyfriend's place in company with her friend identified as one Kemisola Adewusi, a student of Obafemi Awolowo University, Ile-Ife.
According to reports surrounding her demise, her boyfriend had prepared rice for his visitors and while eating the food, the deceased suddenly developed stomach ache and started vomiting.
She, however, died shortly afterwards after efforts to save her life yielded no result. "They tried to save her life but she died after complaining of stomach ache," one source said.