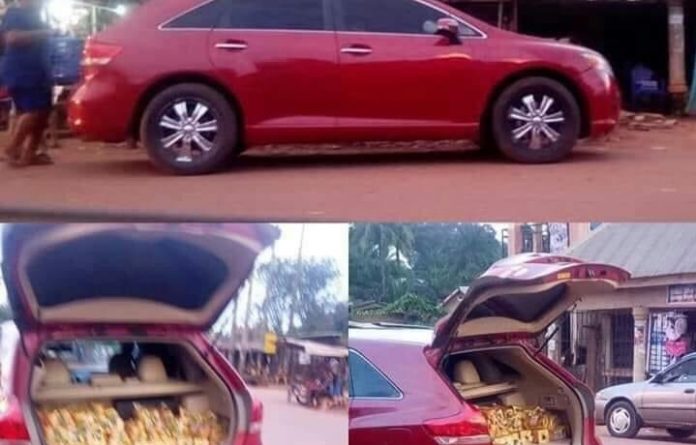 Igbo Man seen using Toyota Venza to sell bread in Anambra (PHOTO).
A viral photo of an Igbo man using Toyota Venza to sell bread as sends reactions to the internet on a popular Igboist group.
The rival photo is a red Toyota Venza packed full with bread and open for distribution to customers in Anambra state.
Photo of Toyota Venza with the bread: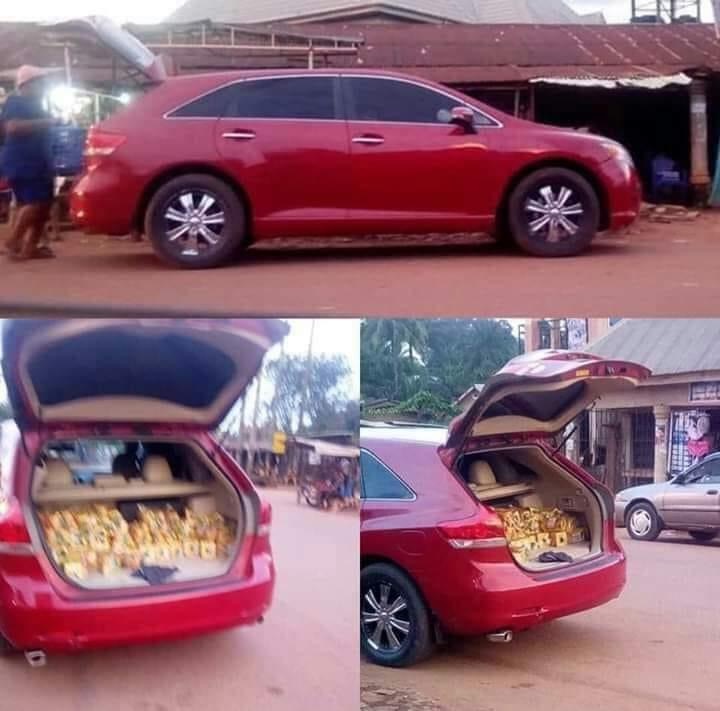 In a mixed reactions from the popular Igbo group on Facebook, lots of people were amazed, other felt it's not something new that some other developed countries uses costly Mercedes Benz for taxi services.