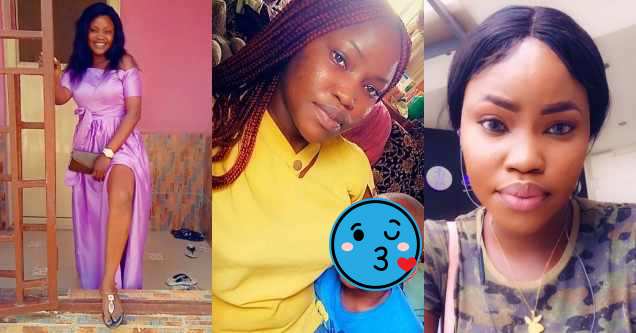 Lady Celebrates over her Friend's Childlessness in her Marriage.
A Nigerian Twitter user has taken to the street of twitter to reveal how the tables turned for a friend who despised her back then in school because she got pregnant during her school days.
According to Ola wit twitter handle, @harbeeola08, she got pregnant during her final year in school, and her friend badmouthed her to all and sundry, all over campus.
Sharing the story, Ola said the same 'gossip' has been married for years, but is still childless, despite her attempts to mother a child.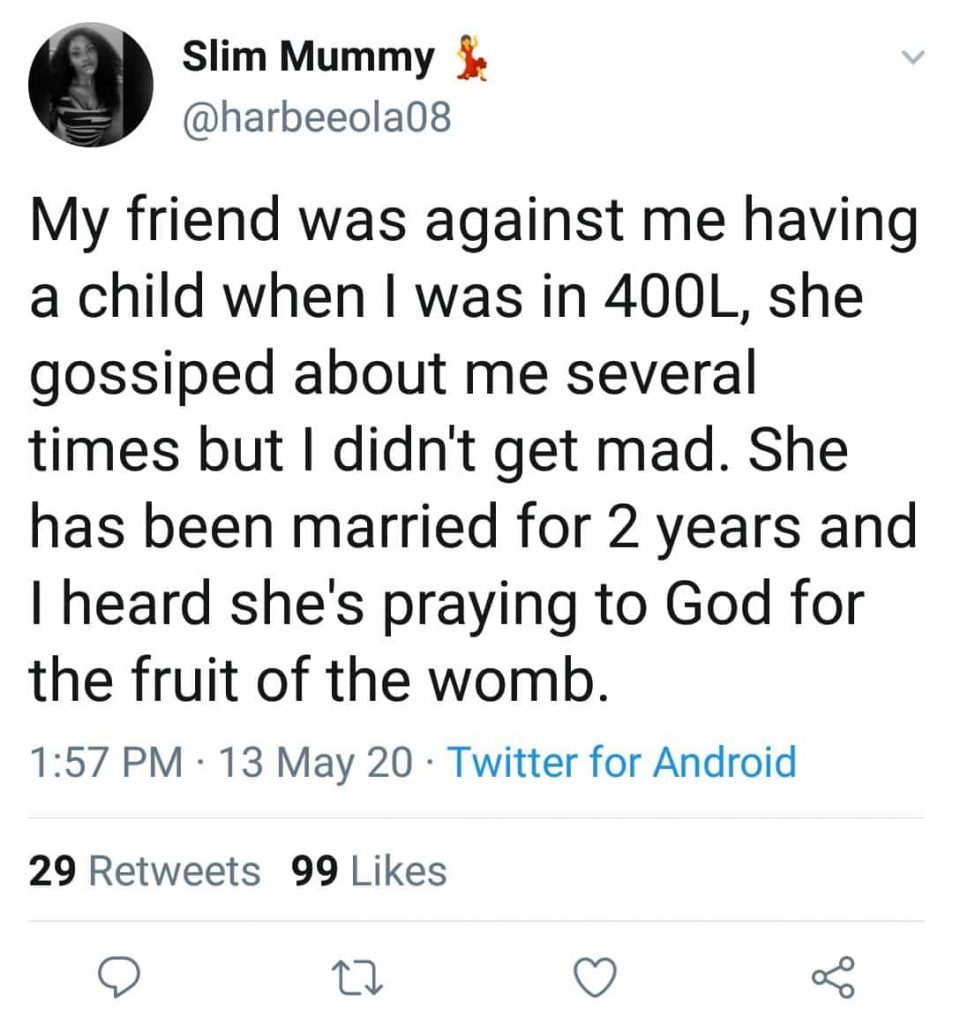 Ola's tweet reads;
"My friend was against me having a child when I was in 400L, she gossiped about me several times, but I didn't get mad. She has been married for two years, and I heard she's praying to God for the fruit of the womb."