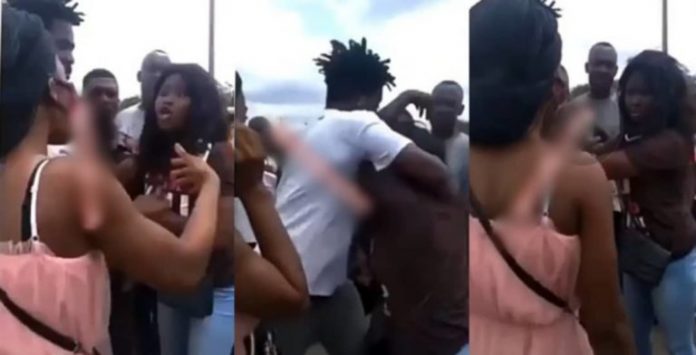 Nigerian Lady who loaned boyfriend ₦300,000 fights him on the road for spending it on other girls (VIDEO).
The Internet went buzzing as a lady recently got into serious fight with her boyfriend in Makurdi, after he allegedly duped her of N300,000 of her hard earned money.
According to reports making rounds, the lady borrowed him N300,000 only to find out that he spent the money flexing with other girls in his hood.
The angry lady accosted him on the road over the money and they both ended up exchanging insults and blows.
A video which is going viral captured the moment the lady told her boyfriend to either give her back her money or kill her.
According to the lady:
"Either you give me my money or you kill me today", the lady said.
The viral video below;