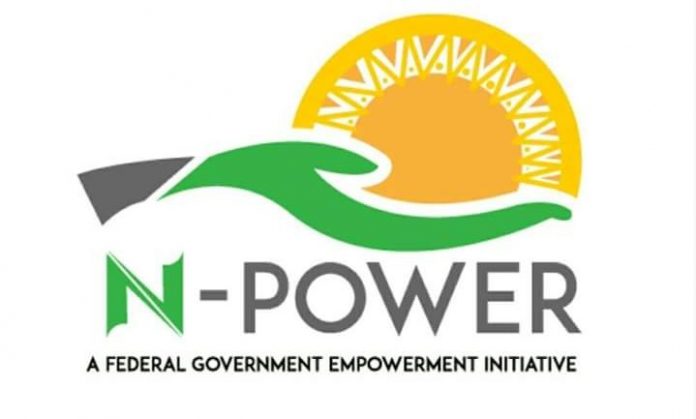 Npower Portal 2020 | 2020 NPower Application Portal | npower.fmhds.gov.ng.
npower.fmhds.gov.ng | Npower Application Portal 2020 | https://npower.fmhds.gov.ng/signup.
The N-Power Recruitment Application Portal portal.npower.gov.ng for 2020 is currently receiving applications.
Read this post further to see requirements, qualifications, Npower application registration procedures on the official N-Power Portal.
N-Power Recruitment 2020 Application Form Portal – www.portal.npower.gov.ng. Check all the essential and useful information for Npower Recruitment 2019. We want to give helpful info to as many applicants as possible to be successful in the upcoming Npower 2019 recruitment initiated by the Federal Government of Nigeria.
How to Prepare for 2020 N-Power Application via npower.fmhds.gov.ng
The recently N-Power application portal npower.fmhds.gov.ng is now open to all eligible Nigerians. Applicants are to note that the application process is entirely free, and there is no application fee. Applicants are requested to read and understand all relevant information before applying. Applicants should note the following steps before applying via npower.fmhds.gov.ng:
This is open to only applicants aged 18 – 35. (This means you must have been born between 1985 and 2002).
How to Apply for NPower Recruitment Application on portal.npower.gov.ng
Before you go on to apply via npower.fmhds.gov.ng, ensure you have the following: also kindly note that the application for Npower is also free. No payment is to be made to anybody or agency claiming to be a representative of Npower.
The only official website for Npower recruitment is www.npower.fmhds.gov.ng Apart from that, this is also Npower login portal which is npvn.npower.gov.ng. Candidates who want to Apply and be shortlisted for Npower have to know the requirements, the different stages of the recruitment and other important information.
Requirements for N-Power 2020 before Applying
a. A printout or accurate details of your Bank Verification Number (BVN). b. A recent passport photograph (1MB) either JPEG or PNG files. c. Valid Contact – Email address or a working phone number
d. Your Degree Certificate and NYSC certificate, if you are a graduate and wish to apply for N-Teach or N-Health.
Once the portal re-opens for applications, Log on to www.npower.fmhds.gov.ng
Once you get on the application portal, you will be required to read the terms and conditions of the N-Power Programme and accept that all the information provided is truthful and accurate.
a. Input your valid contact information (Email or Phone Number)
c. Once your email address has been confirmed, fill in your 11-digit BVN and date of birth in the following order (dd/mm/yy). If your BVN details are inaccurate, you will not be permitted to go past this interface.
e. Education and Programme Page: Kindly indicate if you have received education or not. The N-Power programme is open to all. i. The N-Teach and N-Health sub-programmes are however open to only graduates. ii. (In addition, please note that for N-Power Health, selection preference will be given to holders of Bachelor's Degree, HND, OND in health sciences such as Medicine, Microbiology, Nursing, Public Health, Botany, Midwifery, Psychology or other allied disciplined in the sciences). iii. Where applicable, you will be required to upload your degree certificates and NYSC certificate.
g. Review and Submit Page -. Review all the information you have inputted and then submit. ii. Upon submission, you will receive a unique ID number. write it down nd keep it safe.
b. The information will redirect you to your email address for confirmation.
d. Bio-Data and Contact Page: Fill in your surname, first name, and middle name in identical terms to your BVN information.
f. Employment and Other Details Page: You will be required to answer some questions and upload your Government issued Identity Card. Kindly note that the acceptable Government IDs are:
i. International Passport ii. National ID Card issued by NIMC iii. Valid Driver's License iv. Permanent Voter's Card.
Apply using this link > https://npower.fmhds.gov.ng/signup for the Npower 2020 Recruitment.
Creating your N-Power Profile on the Signup Page
This programme is specifically for unemployed youths within the ages of 18-35.
After providing your email address and password, you will receive further instructions in your email. Please ensure you have access to this email address.
Other Recruitment Requirements for Npower 2020 Application.
Unemployed graduates or non-graduates
Must be between 18-35 years old
Basic illustration skills will be an advantage for animation and graphic arts
For Script Writing, creative writing skills and analytical writing skills will be an advantage
Problem solving skills
Ability to undertake self-tutorship
Detail-oriented
Analytical
Important Points to Note on Npower Recruitment.
There are lot of things you should take into consideration when applying for Npower Recruitment 2019. Getting the right information at the right time is very important which means you need to be visiting Npower Portal on a regular basis.
Take note of the following information if you wish to be successful in getting employed by the Npower.
Your required credentials
Scan copies of your Credentials
Npower Shortlisted Candidates will be published shortly after
Don't pay anyone who claims he can help you get a Job in Npower
Npower has various programmes for Graduates and Non-Graduates which include:
NPOWER TEACH
NPOWER AGRO
NPOWER TAX
NPOWER BUILD
NPOWER KNOWLEDGE
N-POWER CREATIVE
N-POWER HEALTH
N-POWER TECH HARDWARE
N-POWER TECH SOFTWARE
For more Information: Visit webpge for npower.fmhds.gov.ng Npower Portal 2020
If you are interested in getting NPower latest news on Application Portal Opening Date, kindly leave a comment below and we will notify you immediately N-Power begins registration.