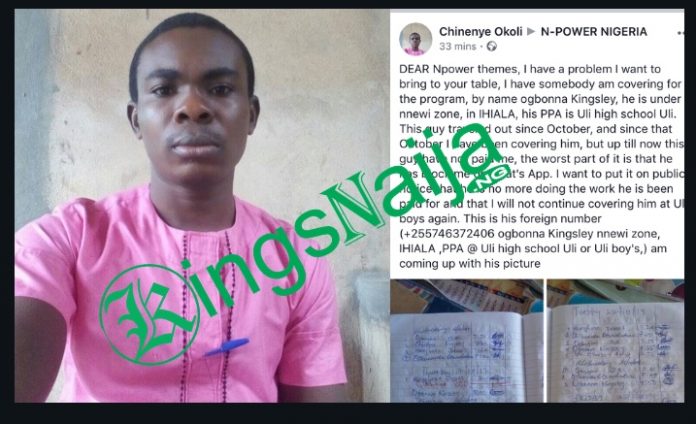 Npower Volunteer reports Colleague for not Meeting Up with his Payment Terms of Coverup after traveling out.
One of the Npower volunteers has taken to Facebook to report a fellow volunteer who he has been covering and has failed to meet up with payment terms after travelling out of the country.
Facebook group of the Npower scheme went crazy with comments after the Chinenye Okoli made the report, as other volunteers questioned his sanity.
In a post made on Facebook at 2:20pm of Tuesday, 14th January 2020, Chinenye Okoli wrote;
"DEAR Npower themes, I have a problem I want to bring to your table, I have somebody am covering for the program, by name Ogbonna Kingsley, he is under nnewi zone, in IHIALA, his PPA is Uli high school Uli. This guy traveled out since October, and since that October I have been covering him, but up till now this guy have not paid me, the worst part of it is that he has block me on what's App.
I want to put it on public notice that he is no more doing the work he is been paid for and that I will not continue covering him at Uli boys again. This is his foreign number (+255746372406 ogbonna Kingsley nnewi zone, IHIALA ,PPA @ Uli high school Uli or Uli boy's,) am coming up with his picture".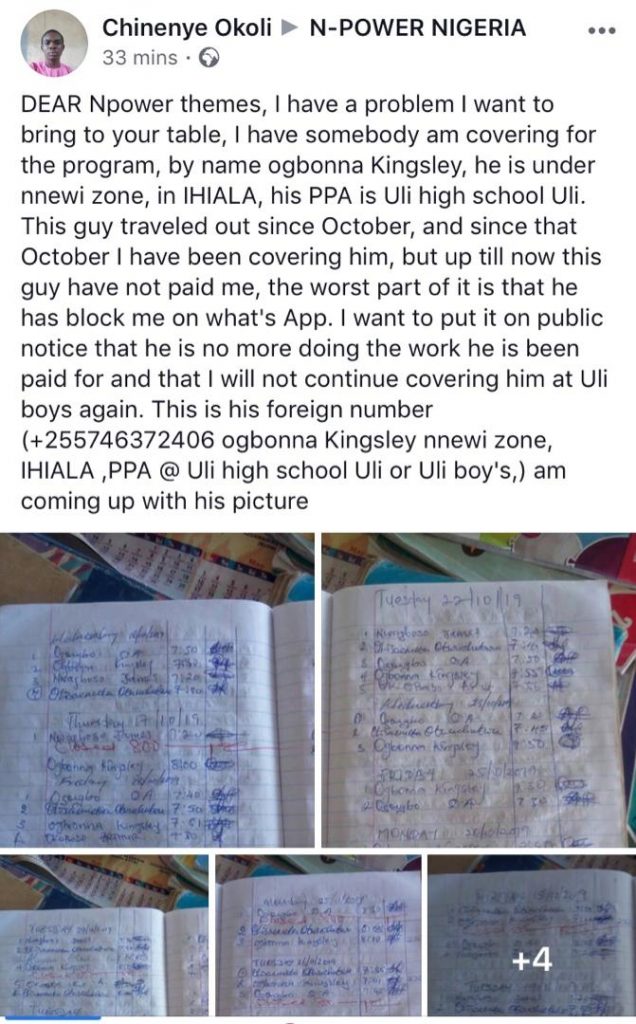 stay connected for further updates on our viral blog post.