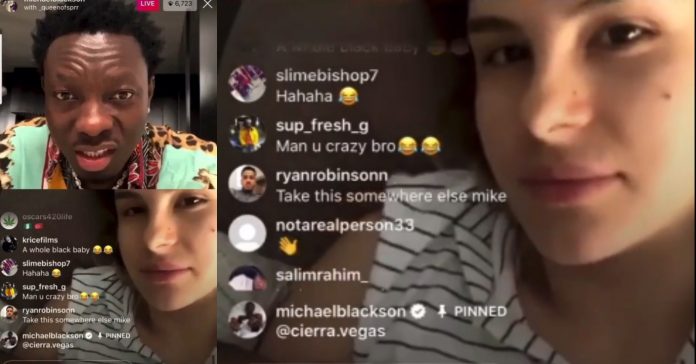 Turkish Woman looking for a Nigerian man who impregnated her and fled (VIDOE).
A viral video has emerged on the internet, which shows a Turkish woman airing her grief of being alone while pregnant and have a child for a Naija guy.
During an Instalive conversation with comedian, Michael Blackson, the lady disclosed that she was impregnated by a Nigerian man who dumped her and refused to come back for his child.
The lady claimed that the man bit her on the stomach before he fled.
She also said her bitter experience with the man, made her hate Yoruba men in Nigeria.
On how she has been surviving after the incident, she said her friends have been helping her out.
She also revealed that she wants the Nigerian man to pay for child support because she is finding it challenging to take care of their child all alone.
In the end, Michael Black accepted to be the father of the child if the said Naija boy refused to turn up and take his responsibility as the father of the child.
Watch the video below;
Stay safe and play your part as we fight the Coronavirus pandemic (COVID-19).